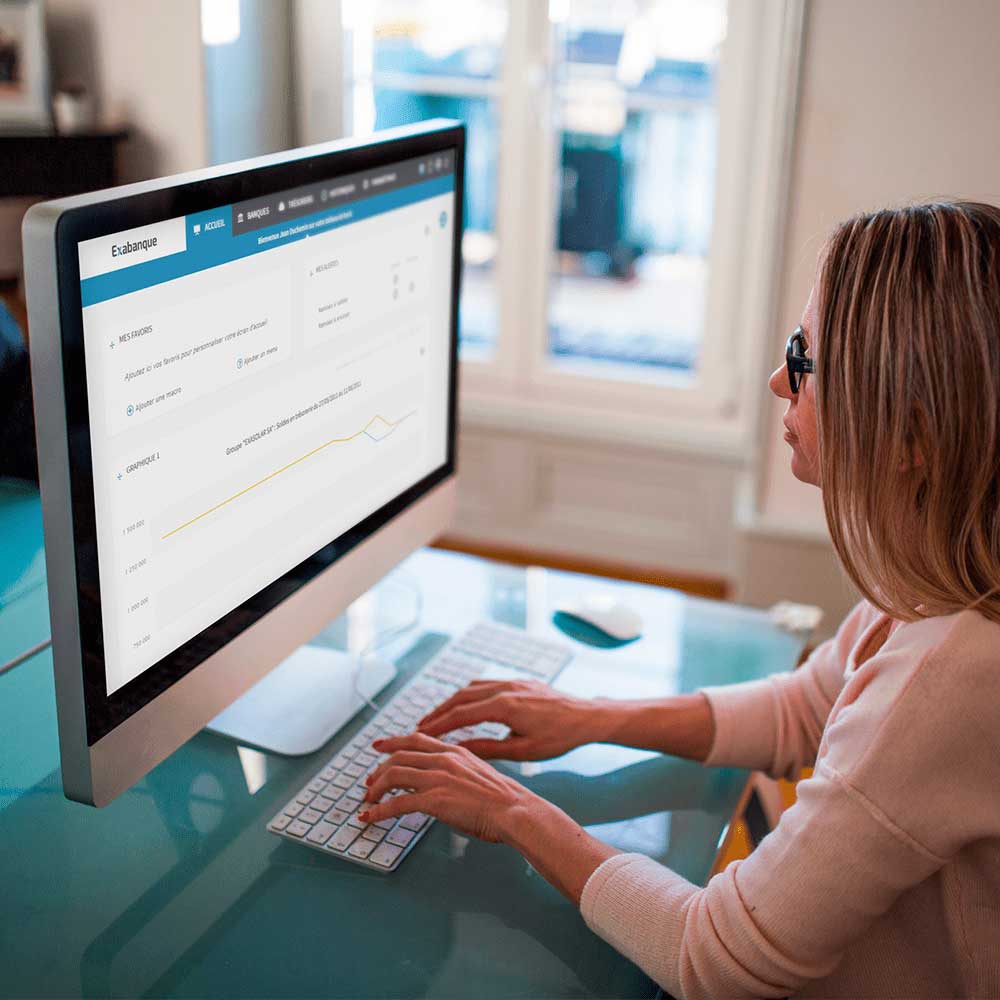 Exabanque, Software in SaaS Mode
SaaS (Software as a Service) refers to a software model sold in the form of a remotely accessible application.
Software in SaaS mode is hosted on remote servers. It is not installed on users' computers. Users connect to the software via the internet.
The advantages of SaaS mode with Exabanque
The Exabanque software is available in SaaS mode, offering numerous advantages :
Thanks to SaaS mode, you do not need to worry about any technical issues associated with using Exabanque. We deal with all the updates, hosting, etc.
With SaaS mode, you will always have access to the latest version of Exabanque. Users benefit from this as soon as an update is applied.
Thanks to SaaS mode, your users can connect to Exabanque wherever they are (office, home office, business trips, and so on).
Exabanque is paid for by a monthly subscription, with no start-up costs. This subscription includes updates and maintenance to the software, so you can manage your expenditure carefully.
The Exabanque software is accessed over the internet, so there is no need to install anything on user workstations. This means that you can set up the software and use it straight away.
Exabanque is hosted in two highly secure data centres in two different locations, both ISO 27001 and ISO 22301 certified. In order to ensure an uninterrupted service, all functioning systems employ the redundancy principle (duplication of servers, electricity supply, transmission lines, etc.).
Find out more